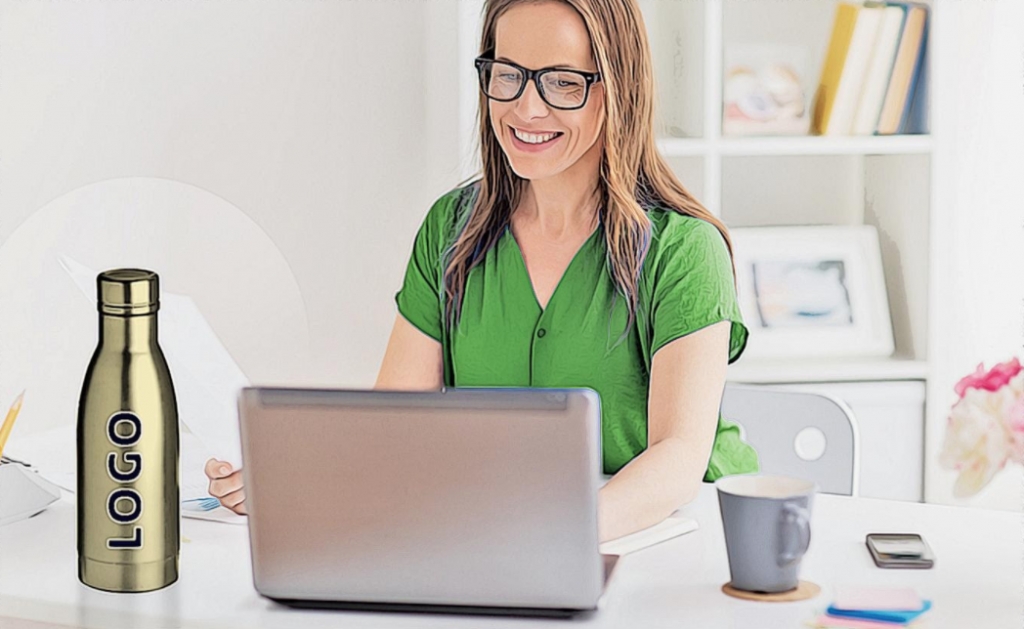 Are you considering starting your own business? Have you found a gap in the market, or maybe you're just drawn to greater independence and flexibility, as well as being in control of your professional world? Whatever your motivations, starting your own business can be a daunting prospect for those who haven't (and many of those who have!) done it before. Follow our tips and advice to help you avoid the usual pitfalls and get your business up and running without a hitch!
How do you come up with a brand name?
This is big decision, and one which needs careful research. Think about what you want your company name to suggest and how you want your company to communicate with its clients. Do you want to be seen as a fun, youthful brand, or a professional and serious one? Make sure you've looked at the companies who you'll be in competition with: naturally you don't want a similar-sounding name, but the style and implications of their chosen name can tell you a lot about the market you want to be in.
If you're struggling to make the final decision, why not draw up a shortlist of contenders, and share it with a small group of friends or family? Carrying out research is a good way of getting the opinions of others – and they might think of something you hadn't considered. If you wanted to go one step further, set up an online survey to find out what a wider group of people think to your ideas.
It also pays to find out what names are similar; this is particularly important when you are setting up your business's website. Consider how your name is spelt, too; if it's something that could be easily mis-spelt (or is a word which has multiple spellings), this could prove a problem with prospective clients trying to find you online, so names with ambiguous spellings should be avoided.
How do you create your first budget?
Creating your first budget will allow you to have a realistic overview of your new company's finances, and financial prospects. It will also help you make sound financial decisions in the future, and allow you to get a comprehensive view of everything that your company will need in order to take off. Be sure to include all of your expenses here – think about website costs, any insurance you might need to take out and of course the physical things you'll need to buy.
It's important to have a marketing section in your budget, too. This is a crucial area when trying to get your small business off the ground – and it's also a good idea to factor in budget for things like branded stationery and promotional gifts that your clients and partners might like to receive. Products such as branded water bottles are particularly useful, as they make a practical corporate gift which can be used day in, day out, making your brand name visible. Writing a comprehensive budget with all areas covered will pave the way for careful financial decisions in the future – as well as helping you gain funding in the future by demonstrating you have a secure handle on your business's financial situation.
How do you refine your product?
You're happy with your brand name and you've even mastered budgeting – but is your product or service the best it can be? Have you checked out the competition, and is there anything you can learn from similar products or services available? To make sure you have the very best version (and this includes thinking about the cost implications), it is often worth creating several prototypes. This allows you to test out real versions and unveil any unforeseen hitches before you commit. You can also weigh up the cost-effectiveness of each model, too. If one version clearly stands out, but costs three times as much to produce, can you offset the extra expenditure involved? Play with different scenarios to give yourself a clear picture of how the future might play out, before you commit. Seek out the opinions of others, or even think about whether you could set up an online shop to take pre-orders.
How do you choose the right business structure?
This can be a tricky one, especially if you have no previous experience or knowledge in the area. You will need to know whether you plan to have any additional employees or whether you want to establish yourself as a sole trader. Make sure you research the rules and regulations in your own country, and pick the right model for you and how you see your business operating. If you're uncertain about the rules or which model to choose, this could be an area where consulting an expert (such as a business lawyer or accountant) might be worthwhile, as it's something you cannot afford to get wrong.
How do you write a business plan?
A business plan is essential from the outset for a number of reasons, but particularly if you are going to need to secure investors or a bank loan. Writing your business plan also has the advantage of clarifying your ideas and goals, and forces you to think about any potential problem you might meet along the way. Once you've outlined any problems, you can set about solving them, so they won't come as a nasty surprise further down the line.
A solid business plan should begin with a summary of your business, as well as outlining the aims and goals your company hopes to achieve. You should also explain how you will fund your company, and describe your own background and experiences relevant to your business idea. If this all sounds a bit daunting, there are lots of templates to help you online, and this website offers some good suggestions for starting points.
Setting up your own business is a big step for anyone, and it is important to do it properly. But with the right planning and organisation – and most of all research – there is every chance you can make your company a great success. Good luck!
This article does not necessarily reflect the opinions of the edtiors or the management of EconoTimes