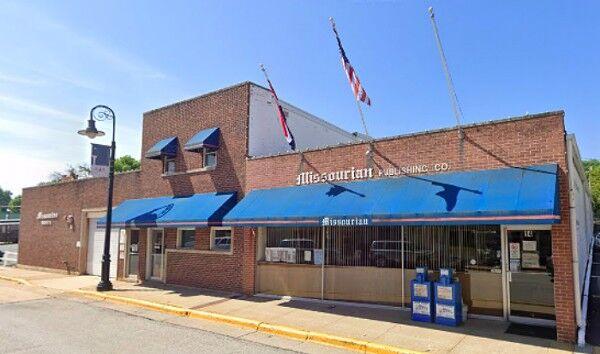 The National Newspaper Association recently announced The Missourian won a personal best of 25 awards in the 2021 Better Newspaper Contest, tying the Sioux City Journal for the second-most awards won by any newspaper in the country. The awards will be presented at NNA's annual convention this fall in Jacksonville, Florida.  
The previous Missourian record was set in 2005, when the newspaper received 15 awards. The North Scott Press in Eldridge, Iowa, received the most awards in the nationwide contest with 26 awards.  
The Missourian competed against newspapers with circulations between 6,000 and 11,000 and won awards for stories, photos, ongoing coverage, multimedia, graphics and other projects published in the last six months of 2020. 
The Missourian received nine first-place awards for best breaking news photo, best feature photo, best pandemic-related photo, best photo essay, best sports photo, best story about agriculture, best business feature, best general business story and best feature story.
Elena K. Cruz received two first-place awards for her coverage of how COVID-19 was impacting various industries. "Welding Still A Hot Industry," received first place for best business feature and for best general business story. Judges complimented Cruz's article for providing "a close look at a trade occupation critical to many industries but without enough skilled workers." 
As one judge commented, "the use of sources, data and examples made this story sing." 
Features Editor Laura Miserez received first place for her feature on Barb LaPlant, which appeared in the December 2020 issue of Senior LifeTimes magazine. Judges described the feature as "a beautiful storytelling journey through the entire life of an everyday member of the community," adding, "This feature is an act of love in the shape of journalism."
Former Missourian reporter Kristen Dragotto received first place in best agriculture-related coverage for her story about the rise of young farmers continuing the county's livestock farming traditions.
Editor Ethan Colbert received first place in the best breaking news photo category for his photo chronicling a Nov. 21, 2020, fire that destroyed a historic home on Stafford Street. 
Photojournalist Julia Hansen received three first-place awards for best feature photo, best pandemic-related photo and best photo essay. 
Hansen's winning first-place feature photo was of three boaters enjoying a cruise on the Missouri River at sunset, and her photo essay showed journalist Neal Moore paddling the Missouri River as part of his transcontinental trip.   
Hansen also received first place for best pandemic-related photo for her photo from an August town hall-style meeting regarding a proposed mask mandate in Washington. Judges praised the photo, which shows one of the anti-mask mandate speakers being ushered away from the podium, as "effectively capturing the tone and emotion of the event." 
Sports reporter Arron Hustead received first place for his sports photo depicting Jack Schantz, a player on the Midwest Rage baseball team, being hit by a pitch in a AA game against Pacific. 
Judges said the readers can "feel the ball hitting his arm" thanks to the quality of the photograph. Second-place awards
The Missourian staff received three second-place awards, including awards for best editorial, best editorial pages and best online website for any non-daily newspaper. 
The editorial, entitled "Masks Work," was praised for "pointing out the facts and questions of public officials," and the editorial pages were commended for having a "good mix of interesting opinions" and "impressive" letters to the editor.
Colbert received second place in best health story for his coverage of the first COVID-19 vaccines being distributed to Mercy Hospital Washington staff. Judges wrote that it was "a very well-sourced and thorough article about medical personnel on the front lines of the pandemic." 
Hansen received two second-place awards for her photos. One photo, which earned second in the best feature category, showed Brody Zacher grasping for a cricket that had jumped from his hand during a fishing trip at Lions Lake. 
The other photo entry, which placed second in the best photo essay category, appeared as part of a feature story about taxidermist Brittany Struckhoff, a Washington high school graduate who used her background in art to launch her taxidermy career.  
Sports Editor Bill Battle received second place in the best sports photo category for his entry showing Borgia volleyball players Kaitlyn Patke, Gisele Bolzenius and Annie Arand celebrating the team's win over Hermann during the 65th Annual Hermann Invitational Tournament's championship. 
The Missourian sports staff received third place in the best sports section, garnering the praise of one judge who said it "drips sweat from a competent, hard-working staff." 
Another judge wrote, "This is a great sports section and the community is lucky to have it. Bill Battle and Arron Hustead seem to get to every game and do great writeups."  
Battle also received third in best sports photo. 
Miserez received third place for best feature story with her coverage of Neal Moore's journey along the Missouri River, which judges said was a "fascinating recount of one man's unique adventure through a multitude of American communities."
Cruz received third place in the best business feature category with her profile on how the trucking industry has been impacted by COVID-19. 
Hansen received third place in the best online photo gallery for her coverage of the retirement of Dr. Martin Rudloff, a pediatrician in Washington for 32 years honored by his neighbors as he completed the last of his daily walks home from the hospital. In their comments, judges praised Hansen for her ability to "document a unique small town event."
She also received third in the best pandemic-related photo category. Her photo, taken from the COVID-19 wing of the intensive care unit of Mercy Hospital Washington, showed a nurse tending to a patient. 
Colbert received third for best photo essay for his coverage of the Wreaths Across America ceremony at the Missouri Veterans Home and Cemetery in St. James. 
The Missourian newsroom received two honorable mention awards: 
• Union Editor Geoff Folsom received an honorable mention in the best coverage of military for his story about longtime Washington resident Bernard Bieker receiving a posthumous medal for his service during World War II. 
• Miserez received an honorable mention for her story entitled, "These Scripts Were Made for Walking," which profiled a St. Francis Borgia Regional High School theater production that involved audiences moving among classrooms while being livestreamed.