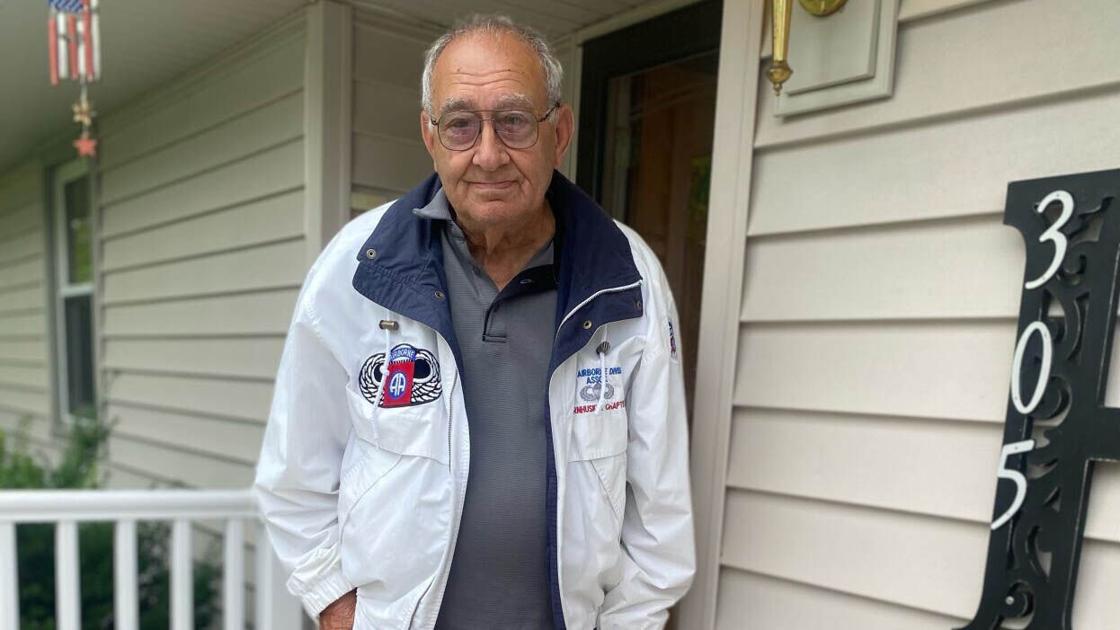 Seven days a week, Bud Hiatt gets up at 4 a.m. to deliver 37 Omaha World-Herald newspapers to customers in Rising City and Shelby, Nebraska.
With his 86th birthday approaching on July 17, the term "paperboy" doesn't really apply anymore. Hiatt prefers "paper carrier." 
Hiatt, The World-Herald's oldest paper carrier, was born in Rising City in 1935. From 1954 to 1957, he served in the U.S. Army's 82nd Airborne Division as a paratrooper.
In 1957, he and his wife Connie were married in Shelby. The two raised five children in Rising City. 
"Their babies were boom, boom, boom right in a row," said his granddaughter, Liz Jarecki. 
"Every nine months and 15 minutes," Hiatt said.
The Hiatts have 13 grandchildren and 23 great-grandchildren. 
After his military service, Hiatt worked as a farmer until the 1980s. He then got a job tearing down wells. 
He did that for 25 years, then retired at the age of 77. But he didn't stay retired.
"I started out delivering out in the country on Sundays," he said. "They don't have it out in the country on Sundays anymore, so then they wanted to know if I wanted to carry the paper here in Rising (City) and Shelby also."