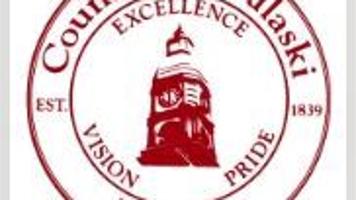 A plastics manufacturer plans to return to Pulaski County, reviving an operation that was shuttered in 2016 and creating 35 new jobs in the process.
Xaloy, a maker of plastic processing components for injection and extrusion machinery, plans to invest $1.75 million in reopening its 100,000-square-foot plant on Xaloy Way in the town of Pulaski, according to a Thursday announcement from Gov. Ralph Northam's office.
The new operation will produce bimetallic barrels for a number of applications within the plastics manufacturing industry, according to a news release. The work will be relocating from Ohio, which won a majority of the Pulaski County plant's jobs in 2016 when the local facility was closed.
Virginia competed to bring these jobs back, officials said. The shift will retain seven jobs and create another 35 new positions.
Xaloy plans to rehire a number of past employees who already know their processes and machinery. Nearly all of the reopened plant's initial workforce of 20 people will be former Pulaski Xaloy workers. The company plans to expand on that as it grows its presence in the markets served by the facility.
State leaders hailed Thursday's announcement as evidence of the state's strong labor force.
"Our workforce is one of the key reasons Virginia is America's Top State for Business and the return of Xaloy is proof positive that our pipeline of skilled talent is unmatched," Northam said in a statement. "It was a priority to regain this important employer in Pulaski, and securing this important project demonstrates the value of collaboration in driving economic opportunity and building long-term corporate partnerships."